Course details
【Kobe beef luxury ...】】 One of the world's most famous three large Japanese beef "Kobe beef's all-you-can-eat course"!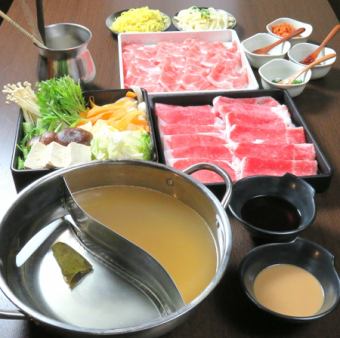 By using a coupon9580 yen
(tax included)
Reservation deadline

Visit of hope on the day until 21 pm
Available days for reservation

Monday - Sunday - Public holidays - Holidays
One of the three biggest Japanese beef cattle in Japan, Kobe beef is an all you can eat course.All-you-can-eat 9 items including Omi beef brisket, Hokkaido brand pig "Yume no land" loin, domestic pig roses, vegetable assorted, rice, udon, ramen, kimchi in addition to Kobe beef loin that boasts Japan! You can afford to drink all you can with 1,000 yen)!
Course menu
☆ All you can eat menu ☆
<Meat>
■ Kobe beef loin
■ Omi beef briske
■ Hokkaido Brand Pork "Dream of the Earth" loin
Domestic pig roses
<Side Menu>
■ Assorted vegetables (can also be ordered separately)
■ rice
■ Udon
■ ramen
■ Kimchi
■ Candy, ponzu, refilling freely!
------------------------------------------------------------------------------------------------
※ You can order all you can drink at plus 1,500 yen (1,000 yen with coupon!) (Required at the time of ordering)
All you can eat · All you can drink is the last order 90 minutes (120 minutes)
------------------------------------------------------------------------------------------------
2018/10/03 update